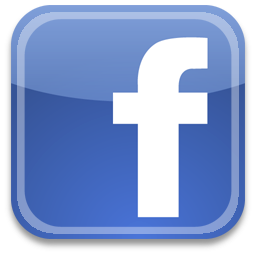 Office Hours: Mon - Fri. 7AM to 5PM

Quality and Excellence Since 1996

Testimonials

I give you my greatest thanks for taking very good care of my problem. I went to your office with a lot of pain and within my first appointment, I felt an improvement. After just a few weeks, I no longer had a problem. Thank you very much for your professionalism. I've never received such wonderful care. May God bless you and your families.

Nereida Ebanks

---

I have been with back pain 5 years I have been to all kinds of therapy no help I walk into universal physical therapy Dr Mamdouh Eldeeb, PT, DPT located at 3250 Westchester Ave suite LL5. This man will change lives the first time you seem him. He treats every patient with care. The first time I walked in for treatment he explained what he could do for me. He took away my pain and he is making me better. You have to understand I've only seen him 10 times and I have hope again. I have been on pain meds for 5 years I had my doctor start taking me of the heavy meds. It will be a process. You must meet this Dr. Eldeeb. He will help people. Please call me. I will explain it better. I lost all lower back muscle, 60% of my muscle on my left leg. I rode the stationary bike the 3rd day I was treated by him. Did I mention that I was getting therapy 3 doors down for two years? I would leave crying. I leave Dr Eldeeb and can't wait for my next treatment. It's hard. It's like I am learning to walk again. Send the girl you had on TV with the feet surgeries. He will cure her in half the time. Please check this place out - a doctor who truly cares. His web site is www.uptpc.com . Please tell the world about this man.

J.Q. (646) 610-0856

---

Estimado Señor Mamdouh:

Yo estoy muy feliz de informar a usted que desde que comencé a coger terapia en su clínica me siento mucho mejor de mis dolores de artritis era terrible, y ahora los dolores son menos. La operación que me hicieron en la rodilla derecha, un remplazo de rodilla no tuvo exito. Yo tenía una cita para operarme la rodilla izquierda pero después de coger las terapias con usted decidí no operarme, esas terapias me han ayudado mucho han sido muy buenas. También quiero darle las gracias porque mi dolor de espalda ha mejorado muchisimo, su terapia es una bendición. Estoy tan agradecida de usted que no tengo palabras para expresar ese agradecimiento muchas gracias.

Aura Sepúlveda

---

Dear Mr. Mandouh:

I'm very happy to inform you, that since I started taking therapy at your clinic, I'm feeling a lot better and my arthritis pain was terrible and right now I feel less pain. The surgery on my right knee replacement was not a success. I had a appointment for surgery on my left knee, but with the therapy that I'm taking it has helped me so much, that I decided not to have the surgery performed. That's how good your therapy had been helping me. I also want to thank you because my back pain is gone with your therapy - it's been a blessing. I'm so grateful of you, that I have no words to express my gratitude. Thank you so much.

Sincerely, Mr. Juan A.

---

My experience with Universal Physical Therapy was amazing. I had quadreceps tendon repair, and I was walking with crutches. Now, I walk normally, and I went back to all my regular activities. Thank you Mr. Eldeeb, PT. It was pleasure working with you and your staff.

Mrs. Jeanne K.

---

There is no place like Universal Physical Therapy. After my rotator cuff surgery I felt I could never move my arm again. With Mr. Eldeeb's manual skills, my arm is back to normal, and my surgeon was amazed with my fast recovery and the great results.

Ms. Zarif A.

---

The warmth and kindness I felt from the staff at Universal Physical Therapy makes me feel better even before I saw the therapist. However, after I finish my treatment I felt awesome. I highly recommend this place for everyone needing physical therapy.

Ms. Anna R.

---

I called Universal Physical Therapy to schedule an appointment. The staff was very polite and professional. After a few minutes, they called me and scheduled my first appoiment on the second day. My therapist evaluated me and he spent the time to explain all my problems to me, and tell me how they can be solved. It was amazing. I will happily recommend Universal Physcal Therapy to all my friends.

Ms. Daniels D.

---

I've gone many places for therapy, and this is the best therapy I've ever had anywhere. The techniques and the manual skills from the therapist make me feel like I've never felt before. Thank you!

Mr. Emmanual P.

---

I was not able to move my hand after I injuried my hand at my job. Mr. Eldeeb, PT worked with me and the results were beyond my expectations. I've gone back to work now, and feel a lot better. I am proud to write this testimonial with my affected hand to tell everyone I feel great.

Mr. Ben M.

---

I went to Universal Physical Therapy with foot pain. I had problems walking and standing. My doctor tried everything with me. However, nothing helped. He recommended surgery for my foot. I asked him if I could try physical therapy. After few sessions, I felt the difference, and at the end of course of treatment there is no pain. I'm asking all doctors to try physical therapy first.

Mr. Anthony L.